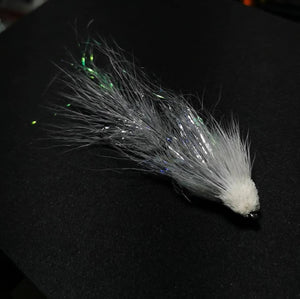 A grey and white flash tail, fat head double deceiver 4-5 inches long.
The deciever and fat head or muddler head design are two very productive head designs. In this fly we combine the best of both, having a deceiver style rear hook and body,  with a fat head to induce more action and suspension in the fly.
This is available with two hooks or a hook and rear shank. Both have great action and produce very well.